Capabilities |

Tooling

Alliance designs, builds, and tests its own molds—all under one roof. Seamlessly integrated and rapid tool building capabilities help cut the time it takes to get product to market with a reliable, accurate and efficient part.
---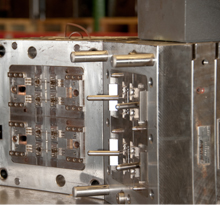 Integrating computer generated product design with computer controlled machining stations is fundamental to precise tooling construction. Alliance uses the most advanced CAD/CAM equipment to build molds so they are created quickly and accurately. Design files are translated into three-dimensional geometric tool cutting paths, while CAM (computer aided machining) streamlines the manufacturing process to provide rapid prototyping and the final production mold. CAD-driven electric discharge machines cut intricate shapes with a precision that conventional milling machines cannot achieve.
---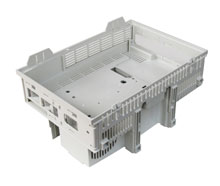 Alliance often molds products for customers with tools that were constructed by another source. Alliance pays the same meticulous attention to inspecting, refurbishing, repairing and maintaining inherited tooling as it does its own. The objective is to get the mold into defect-free and sustainable production.