Capabilities |

Assembly

Alliance's 20,000 square-foot secondary operations area is one of the most comprehensive in the industry. From minor assembly of plastic-to-plastic by heat staking or sonic welding, to fabricating electromechanical sub-assemblies, Alliance's value-added secondary services are geared to streamline manufacturing time and cut overall costs.
---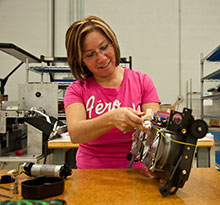 Contract Product Assembly
Alliance assembles and tests complete electro-mechanical products and sub-assemblies for its customers including those requiring hundreds of molded plastic and purchased components.
---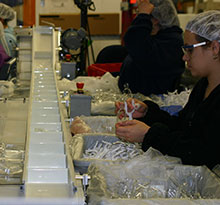 Flexible Manual Assembly
Alliance has the ability to deliver products that require intermittent or lower volume releases of complex assemblies utilizing a well-trained flexible workforce that is able to be deployed on a shift-by-shift basis.
---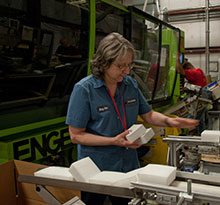 Full Automation
Integrated in-process material handling, dedicated molding & assembly robotics, and complex part packaging lines provide Alliance customers with high volume, defect free product.
---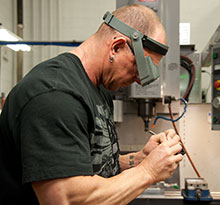 Precision Machining
Tight tolerance plastic components molded to near-net-shape may require additional machining. Alliance offers 3-axis machining capability as a means to finish challenging features and dimensions.
---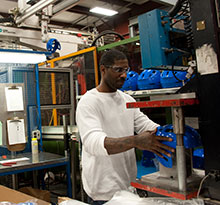 Secondary Operations
Dedicated product testing, ultrasonic and vibration welding, metal insert welding and heat-staking, custom pad printing, labeling, and packaging operations are offered in-house.