Capabilities |

Molding

Alliance offers a wide range of injection molding equipment and extraordinary capacity to meet the customer's needs. Precise molded parts, ranging from less than an ounce up to several pounds in weight, are produced in single- and multi-cavity molds from controlled processes without defect. The Alliance formula for producing high quality components includes the use of experienced cross-functional work teams, well-maintained equipment and tooling, and lean systems of operation. Alliance engineers will help select the appropriate thermoplastic formulation for each specific application. From highly engineered composites to commodity resins, Alliance runs hundreds of different plastic compounds with a myriad of properties. These materials can be tight-tolerance, strong, lightweight, heat-resistant, chemical resistant, rustproof, conductive, optical, colorful, and cost-effective.
---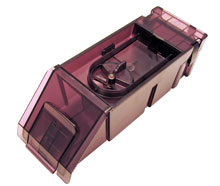 Large parts mean bigger challenges: more raw material, more pressure, more heat, and more attention to the process. Large-capacity presses can mold parts weighing several pounds in a single shot. From business machines to consumer healthcare products, Alliance molds a broad range of large parts. Alliance manages the variables that come into play when working with exceptionally large areas and a range of thicknesses, including the care that must be taken both during molding and cool-down to manage shrinkage and avoid warpage.
---
Alliance is equipped with a 4,000-square-foot clean room, certified at Class 100,000 (ISO Class 8). The facility is used for precision molding and assembly of medical, healthcare, laboratory and electronic parts and other assemblies.
---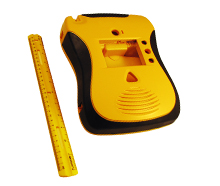 Insert and overmolding combines two operations into one, saving valuable assembly time. The process can be designed to mold in, over, or around the metal or plastic sub component. Molded materials can consist of different durometer plastics for ductility and appearance. Overmolding can be used for electrical contacts, screw thread mounts and bushings on bearings.
---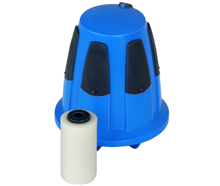 Two-shot molding combines two forms of plastics in a single operation. The combination of two independent injection units automates the molding and assemblies with different resin or color combinations into a single process.
---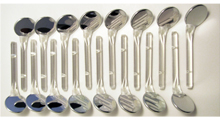 In-mold decorating turns molding and finishing in a single process. Anything including basic labeling to reflective foils can be added as part of the molding operation—eliminating the need for secondary finishing procedures.
---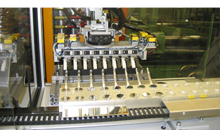 Alliance uses the latest automation technology to improve product quality, costs and consistency. Every automation process is custom tailored to ensure on-time, quality and on-budget delivery.
---